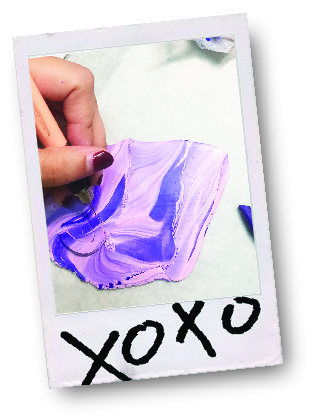 Chapter Chapter was born in a coincidence. Its creator, Finn Tan (me!🙋) was originally a graphic designer. Sometimes I will have to face the computer for hours because of my job. I was once break my own record of looking at the computer screen to work for 12 hours in a day. I have always wanted to use my aesthetics and enthusiasm for art to create a brand of my own since a long time ago.

"How great if I can create something with my hand, something I can cut, fold, sculpt! And how good to really touch, and feel the work I had created, instead of only creating something digitally."

The thought keeps coming out of my mind when I burned out from work stress. Some days later, I found polymer clay.
It was the beginning of a new addiction with endless possibilities.
Jewellery has a special way of highlighting the beauty that is already there. In Chapter Chapter, every piece of them has its own unique story. I hope you find a piece that represents your style and with them, you write your own shining chapter!
Thank you for supporting this small business and creating a little more beauty in the world.
Love,