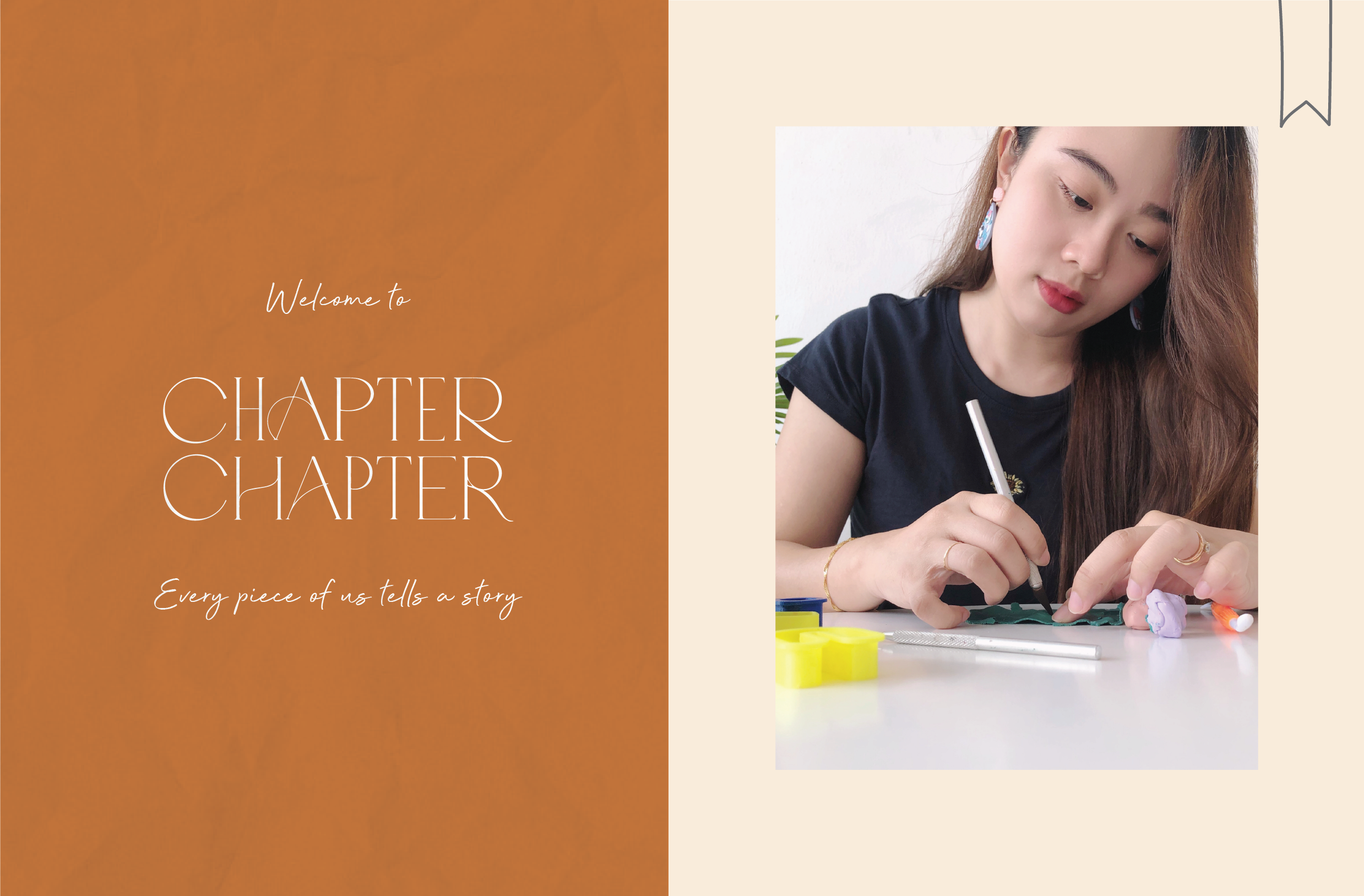 Chapter Chapter was born in a coincidence. Its founder, Finn Tan was originally a graphic designer. Sometimes she will have to face the screen for hours because of her job. She has always wanted to use her aesthetics and enthusiasm for art to create a brand of her own since a long time ago.



The thought keeps coming out of her mind when she burned out from work stress. Some days later, she found polymer clay.
It was the beginning of a new addiction with endless possibilities.

Jewellery has a special way of highlighting the beauty that is already there. In Chapter Chapter, every piece of them has its own unique story and can be personalized based on your direction. We believe that jewellery is not only for styling, but it also connects you to your precious memories & people. We hope you find a piece that tells your story and with them, you write your own shining chapter!
Thank you for supporting this small business and creating a little more beauty in the world.